Experience the Romance 
Let's capture your day with stunning,
timeless images you'll cherish forever.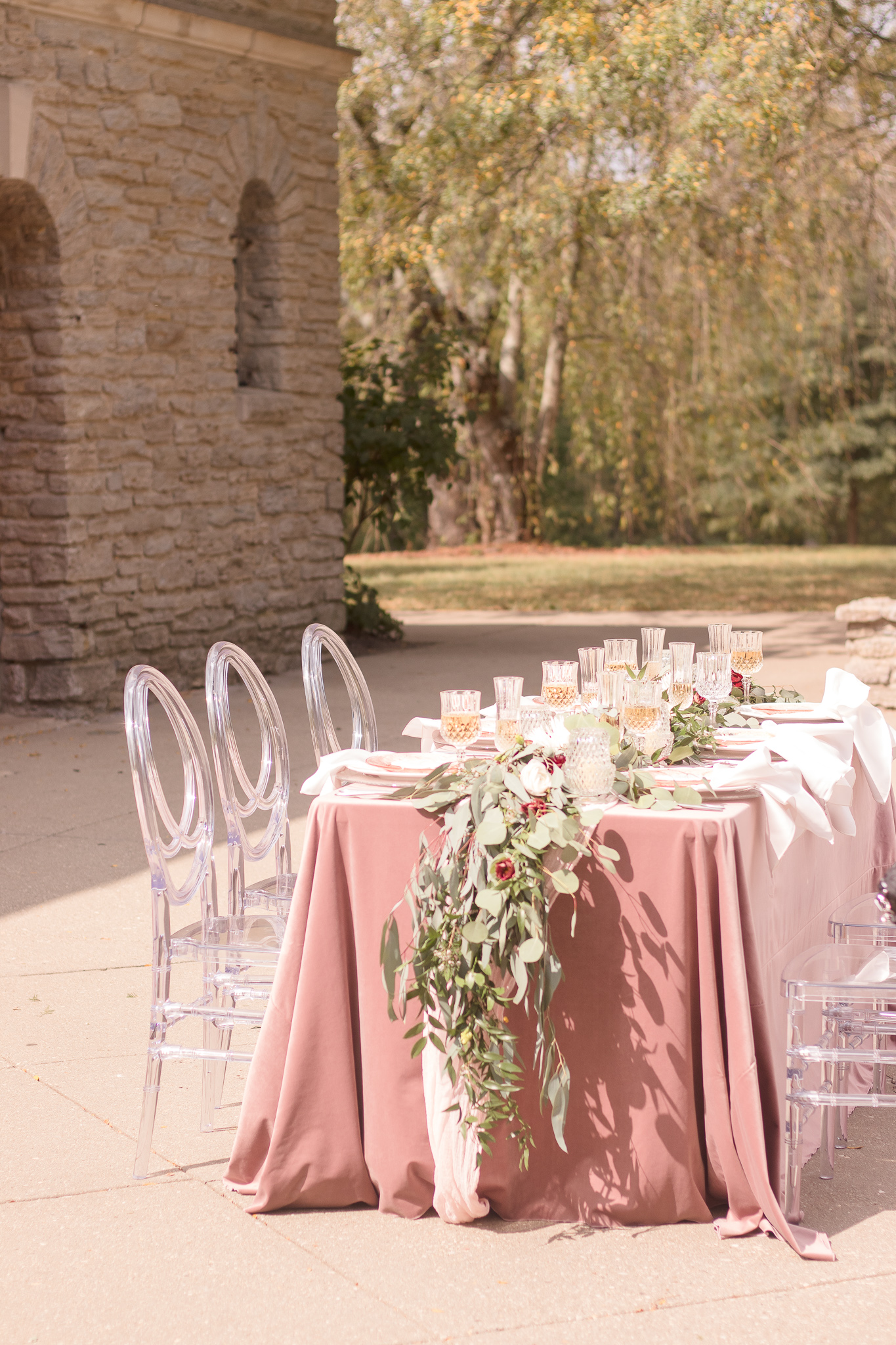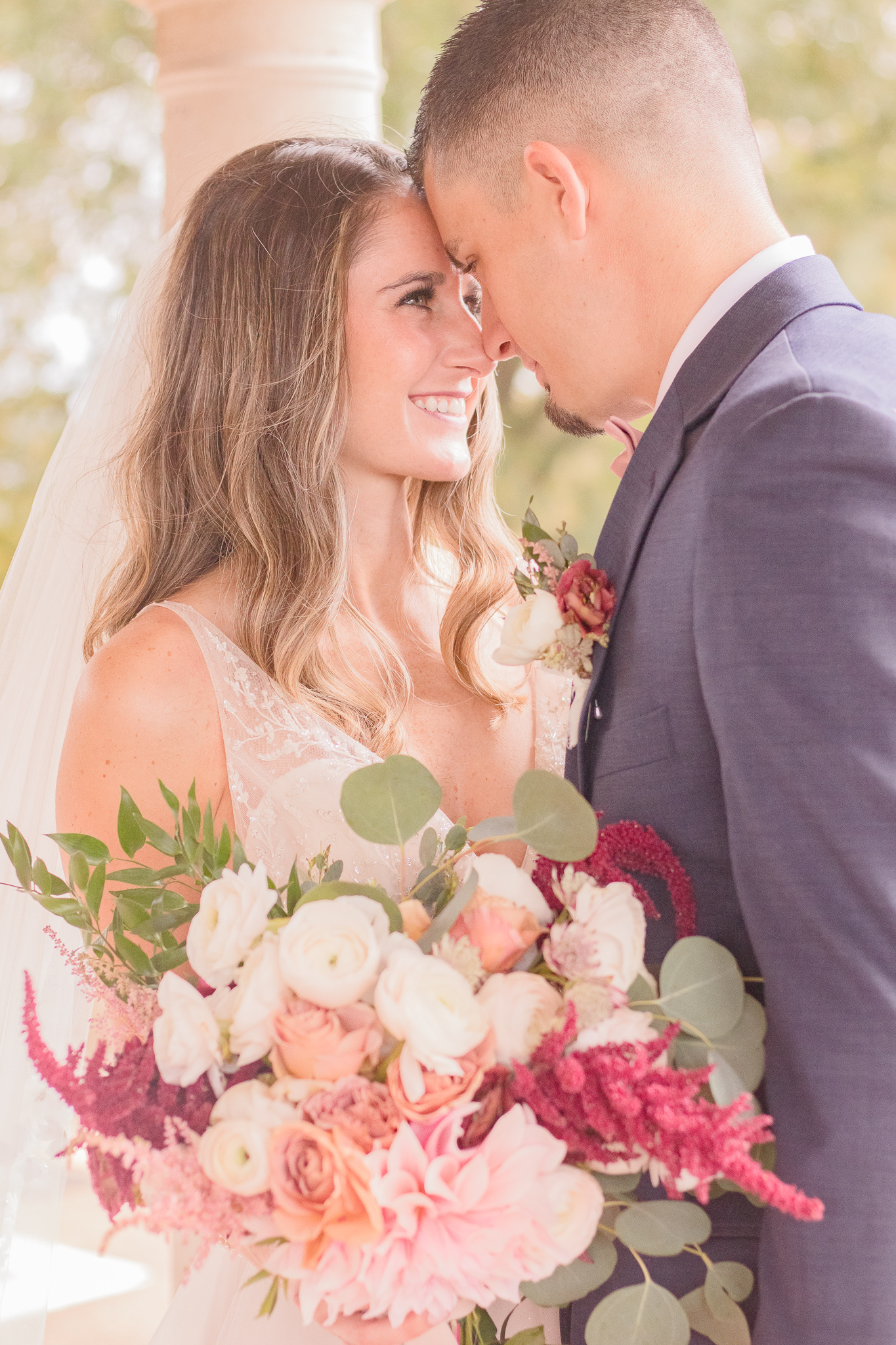 The intimate moments between a couple in love are truly some of the most magical in the world. That's why your wedding day should feel as timeless and romantic as your favorite fairytale. From first looks to the last dance, I focus on documenting the real emotion and unique details that make your day feel organic, natural, and completely yours.
The moment you book with me, we will begin to tell the story of you and your partner's love. We'll have a planning session to discuss what vendors you have already booked, who else you need to find, and what your ideal day looks like. From there, we create a moodboard to help guide your style choices as you plan your wedding day. I also like to help my couples plan outfits and location for their engagement photos so that they get several unique looks that show the romance of your story so far and get you excited for what's to come.
About a month before the wedding day, we'll sit down together to plan out timelines so that we can maximize the time you'll have to get gorgeous photos together as well as to ensure we capture all of the important memories you'll make on the day.
Sneak peeks are delivered within 1 week of the wedding, and your full gallery reveal will typically be 6-8 weeks after your wedding day. At that time you can select any prints, build your album, and bask in the glow of your beautifully captured memories.
I CAN'T WAIT TO WORK WITH YOU!
Every new client gives the opportunity for a new story, a new experience, and that is one of the things I love most about working with my couples to curate the perfect wedding day. 
I love working with adventurous couples
who are passionately in love. 
I married my high school sweetheart, so I know the magic of a good love story. But I also know that a marriage takes far more than just love to make it work. That's why I love photographing couples who are hopelessly, passionately in love but who also appreciate the commitment that they are about to make to each other. At the end of that day, the only thing that truly matters is that you are going to (finally) be married to your soul mate, your partner in crime, and your best friend.
After all, one of the things I love most about working with couples is capturing the real, intimate emotions they share. The love, the laughter, the joy – it's those feelings that I strive to capture with every couple and in every moment from your engagement, to your wedding day, and even beyond as you build your family.
These are the moments you never want to forget.
There are so many moments throughout a wedding day that you only get to have once – the first look, the kiss, the first dance. But there's also those seconds you don't want to miss – the way your parents look when they first see you in your dress. The happy tears as you say your vows. The laughter as your best man tells a childhood story about himself and the groom.
What you'll remember years from now is how you felt in those moments – and your photos will perfectly capture those real, raw emotions of the day so that you can look back and refresh those memories.
That's why it is so important to invest in your photographer – because at the end of the day your guests will go home and they'll forget what you served for dinner, the color of your linens, and what the centerpieces looked like. The cake will get freezerburnt, the flowers will wilt.
But your photos can be cherished forever.
The little details are what make the day.
You have put so much thought into every aspect of the wedding day, selecting every detail with care. Your stationery shouldn't be any different.
The invitation is the first glimpse that guests receive of your day. From the moment they open that envelope, you are building excitement for the day and setting the scene. Just like the opening chapter of your love story, it deserves to be crafted with care.
Each stationery set starts with an in-person consultation to discuss paper options and develop a custom quote based on your needs and selections. Wedding invitations should be sent approximately 8 weeks before your wedding date, so I recommend scheduling your stationery consult about 8 months before your wedding day to ensure plenty of time to order any custom paper and create your unique design.
Let's be friends already!
The first step is making sure that we're a perfect match! After all, we're going to be spending a lot of time together between now and your wedding. It's so important to me that every one of my couples has a great experience, and part of that is ensuring our personalities mesh.
So… are you are looking for bright, true-to-life photos that capture the real emotions of your wedding day?
Are you looking for a photographer who makes you feel comfortable and confident in front of the camera?
Are you ready to book your wedding photography with a fun, quirky redhead who LOVES corny puns and dad jokes?
Then let's make it happen!
TAKE A LOOK AT MY SERVICES
WEDDING PHOTOGRAPHY
average investment $4450, starting at $2950
Capture every moment of this chapter in your story – from the first look to the last dance. My all-inclusive wedding package includes a full 8 hours of coverage, a second photographer, and all of your high-resolution images in a private digital gallery. 
CUSTOM STATIONERY
& SIGNAGE
starting at $3.00 per invitation set
Each invitation set is custom quoted based on your paper specifications, enclosure selections, and any assembly options.
Whether it's for you or your partner, every woman deserves to have photos that celebrate her natural beauty. Boudoir sessions include a private studio session, professional hair and makeup, and all your high-resolution images in a private digital gallery.